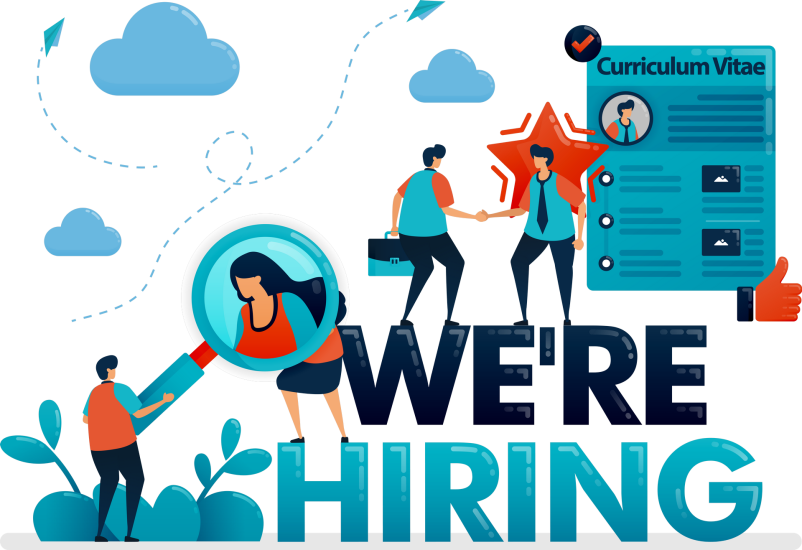 At the Center for Surgical Science (CSS) we are looking for a highly motivated and experienced Chief Data Scientist to join our Big Data & Personalized Medicine (BDPM) section and become part of a multidisciplinary team aiming to improve healthcare for the surgical patient.
If you find research and innovation intriguing, if you are interested in having a role in shaping the future of personalized treatments, and most importantly, if you are looking for a team to help you shine professionally, CSS may have an ideal job offer for you.
The ideal candidate will have a proven track record of managing data science projects and teams, developing and executing data science strategies that drive research value, as well as a strong background in data management, statistics, machine learning, and data analysis. As a Chief Data Scientist, you will be responsible for overseeing the development and execution of our data science projects and roadmap, ensuring they are aligned with business goals and objectives, managing a team of data scientists, data engineers and machine learning engineers and providing thought leadership and strategic guidance to the data science team.
Responsibilities:
Manage the day-to-day operations of the data science team, including project prioritization, resource allocation, and mentorship of team members.

Collaborate with other departments to ensure data science projects align with research goals and objectives.

Develop and implement data science strategies and roadmaps that align with the unit's overall vision and mission.

Designing and implementing studies on translational, clinical and real-world data, to answer valuable clinical questions.

Stay up-to-date with the latest data science tools and techniques, and evaluate their potential impact on the organization.

Ensure that the team is following best practices for data management and data analysis.

Communicate findings and insights to stakeholders in a clear and concise manner.

Build and maintain relationships with key stakeholders and business partners to identify opportunities for data science projects.

Participate in the hiring process for new data science team members and provide mentorship and training to ensure their success.

Actively participate in scientific writing and funding applications.
Your Profile
Expected qualifications:
Master's and/or PhD degree in Computer Science, Statistics, Mathematics, Machine Learning or a related field.

5+ years of experience in data science or a related field, with 5+ years of experience in managing data science teams.

Strong knowledge of statistical analysis, machine learning, and data mining techniques.

Programming skills in languages such as Python or R.

Strong communication skills and ability to explain technical concepts to non-technical stakeholders.

Strong project management skills and ability to manage multiple projects simultaneously.

Experience with cloud platforms
Desired qualifications:
Experience with Software as Medical Device

Experience with regulatory affairs

Experience with data protection and data approvals

Experience with standardization frameworks such as the OMOP CDM

Experience with epidemiological research

Experience with Danish healthcare registries

Experience with Real World Data
The Center for Surgical Science
CSS currently consists of more than 50 employees. We are based in the Department of Surgery at Zealand University Hospital and our aim is to improve the treatment of patients with surgical diseases, minimize morbidity and optimize clinical outcomes. Through a cross-disciplinary research approach, we utilize the full spectrum of the available health information to tailor multi-modal interventions and characterize key issues for patients undergoing surgery in order to individualize pre-, intra- and postoperative treatment. As a world-class institution, we participate in key global research initiatives and have been recognized as a Danish and EU leading establishment in our respective fields.
We are running infrastructure developments within the area of surgical oncology based on Danish Health Data with integration of research-based translational OMICS data with the scope of providing cancer-specific solutions in predictive modelling. We have recently established a Scandinavian Consortium generating a data science infrastructure for federated learning based on health data and with the scope of implementing this in a clinical setting in Norway and Denmark.
The Big Data & Personalized Medicine section at CSS is providing the necessary infrastructure and support to the core clinical departments, in a common effort to achieve the centers' targets. Our methods include the use of international health data standards and key open-source technologies to establish a common data platform compatible with the leading Personalized Medicine initiatives in Denmark, Europe and the rest of the world. Standardization, Quality Control and Quality Assurance are the key aspects of our operations.
Our Job Offer
This is a standard 37h/week contract. The work language is English. We can provide a competitive salary with the possibilities for public /private funding sources in the long run and vast opportunities for being involved in scientific publications if wanted. We commit to an inclusive recruitment process and equality of opportunity for all our job applicants.
Do you see yourself as part of CSS?
Then please send your application and CV as soon as possible. The deadline for the application is 15th of May 2023. The interview will be held shortly after and the start date will be the 1st of June or as soon as possible thereafter. If you have any questions, do not hesitate to contact our Director Ismail Gögenur (igo@regionsjaelland.dk or +45 47 32 30 12).