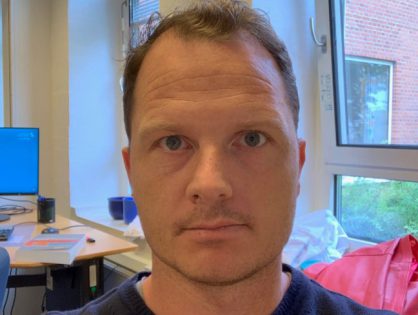 Morten Frederik Schlaikjær Hartwig
Graduated as MD from the University of Copenhagen in 2012. Since the end of my studies, I have been interested in abdominal surgery. I have worked at different surgical departments in the Copenhagen area. Since 2016, I started as a senior resident at the Department of Surgery at Zealand University Hospital, Køge. Here, I was introduced to the innovative and dynamic research environment at CSS and decided to begin as a PhD student. My main fields of interest are surgical treatment of colorectal cancer, with special regard to the fragile and multimorbid patients.
2012-13
Basic clinical training
2013-2014
1. year residency, Surgical Department, Hvidovre Hospital.
2014-2015
Resident, Surgical Department, Hvidovre Hospital
2015-2016
Resident, Surgical Department, Bispebjerg Hospital
2016-2018
Senior resident, Surgical Department. Køge Hospital
2018-…
Ph.D. student, Center for Surgical Science, prof. Ismail Gögenur
2012
Cand. Med., University of Copenhagen
2013
1. Year residency
#Colon cancer #Colorectal cancer #Endoscopy #Laparoscopy #High risk patients