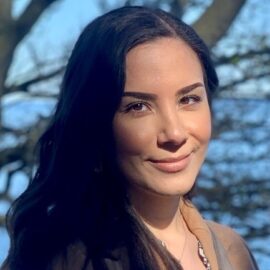 I am a 6th year medical student interested in colorectal surgery and cancer research. I have especially developed a keen interest for minimal invasive surgery and ways of optimizing the postoperative complications.
Nurse assistant FADL: 2015-2019
Locum tenant Doctor at Surgical Department, Herlev Hospital: June 2019 – September 2019
Assisting at surgeries, Privathospitalet Danmark: December 2019 – Present
Locum tenant Doctor at the Eye Surgery Department, Glostrup Hospital: January 2019 – present
University of Copenhagen, Faculty of Health and Medical Sciences:
Bachelor of Medicine: September 2015 – June 2018
Master of Medicine: September 2018 – Present
Roskilde Gymnasium:
High School Diploma August 2012 – June 2015
High level Mathematics and Biology
I'm a part of the randomized clinical study, INEXA, that compares intracorporal versus extracorporal anastomosis after robot-assisted rightside hemicolectomy for patients undergoing cancer-surgery.
For my own master thesis, I'm researching the connection between patients' self-reported performance score and postoperative complications.
#Colorectal surgery #minimal invasive surgery #robot-assisted surgery